I snagged this from my friend

lijahlover
What is your favorite painting?
Jan Vermeer's 'A lady at the virginals with a gentleman.' It's very cozy. I like the mirror reflecting the lady as she plays; the tiles on the floor, the rich tablecloth,.and the light streaming through the window.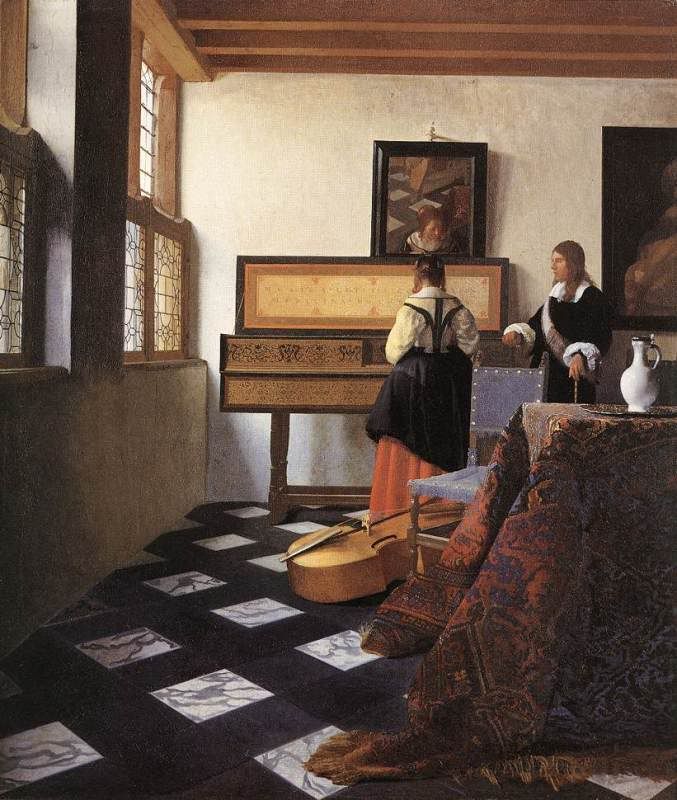 I love the way Vermeer makes the light come alive. The painting is soothing and intimate.